Cost Care Medical Center, Dental Clinic in Ajman
In the bustling city of Ajman, where health and wellness take center stage, Cost Care Medical Center stands as a beacon of quality dental care. This state-of-the-art facility combines advanced technology with a compassionate approach to provide a comprehensive dental experience for individuals and families alike.
A Modern Approach to Dental Health
Cost Care Medical Center prides itself on being a leading dental clinic in Ajman, dedicated to delivering modern, patient-centric care. From routine check-ups to specialized treatments, our experienced team of dental professionals is committed to ensuring the oral well-being of our patients.
Comprehensive Dental Services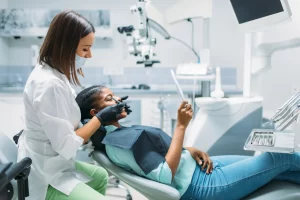 At Cost Care Medical Center, we understand that each patient is unique, and their dental needs vary. Our comprehensive range of services includes preventive care, cosmetic dentistry, restorative treatments, and more. Whether you need a routine cleaning or a complex dental procedure, our skilled and caring team is here to guide you through every step.
Advanced Technology for Precise Care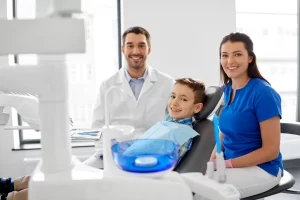 To provide the best possible care, we invest in cutting-edge dental technology. Our clinic is equipped with state-of-the-art diagnostic tools and treatment modalities, ensuring accurate assessments and effective interventions. This commitment to technology enables us to stay at the forefront of dental advancements and deliver superior outcomes to our patients.
A Patient-Centric Approach
What sets Cost Care
Medical Center
apart is our unwavering commitment to patient satisfaction. We prioritize creating a warm and welcoming environment where patients feel at ease. Our team takes the time to listen to your concerns, answer your questions, and tailor treatment plans to meet your individual needs.
Booking Your Appointment
Taking the first step towards a healthier and more confident smile is easy with Cost Care
Medical Center
. Our online booking system makes scheduling appointments convenient, allowing you to choose a time that suits your busy lifestyle. We understand the value of your time, and our efficient processes ensure minimal wait times.
Visit Cost Care Medical Center Today
If you're in Ajman and seeking top-notch dental care, look no further than Cost Care Medical Center. Our commitment to excellence, combined with a compassionate approach, makes us the preferred choice for dental services in the region. Book your appointment today and experience the Cost Care difference – where your smile is our priority.