Are you a foodie looking for something new and exciting to tantalize your taste buds? Look no further than the Food Exhibition in Saudi Arabia! This annual event showcases the best of local and international cuisine, from decadent desserts to savory main courses.
With mouth-watering dishes, cooking competitions, and celebrity chefs on hand to offer their culinary expertise, this event is not to be missed. Join us as we dive into all the delicious details of this must-see exhibition.
What is a food exhibition?
A food exhibition is an event where businesses in the food industry display their products and services. Food exhibitions occur throughout the world and provide a platform for companies to connect with buyers and sellers. Visitors to food exhibitions can learn about new products, taste samples, and find new suppliers.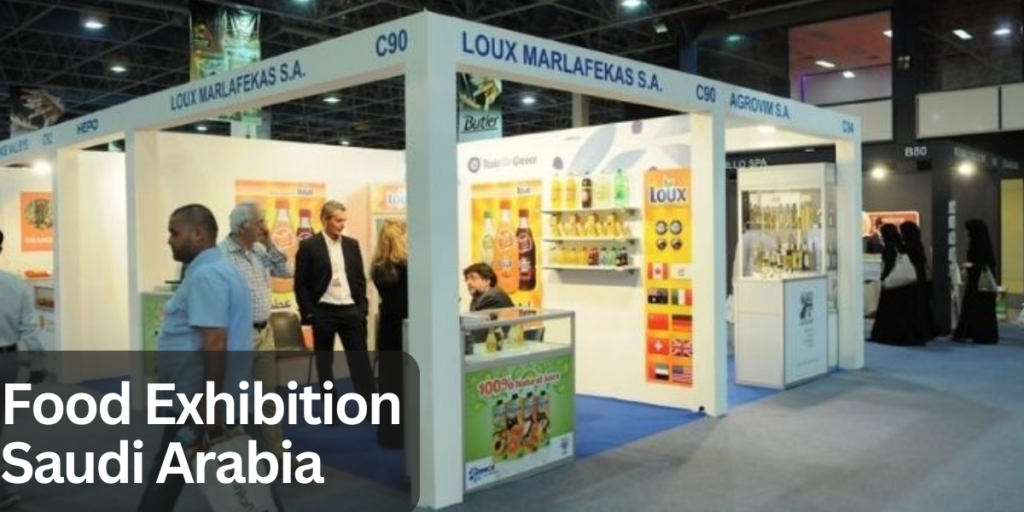 Saudi Arabia's top food exhibitions
There are many food exhibitions in Saudi Arabia that showcase the country's culinary diversity and attract foodies from all over the world. Some of the most popular exhibitions include:
The Saudi Food and Drink Exhibition is one of the largest and most well-known food exhibitions in the country. It features hundreds of exhibitors from all over Saudi Arabia and the world, and attracts tens of thousands of visitors each year.
The Jeddah International Food Exhibition is another major event that showcases the best of Saudi Arabian cuisine. Held annually, it attracts a large number of domestic and international exhibitors and visitors.
The Riyadh International Food Exhibition is also a major event, showcasing a wide variety of Saudi Arabian food products and companies. It is held biennially, alternately with the Jeddah International Food Exhibition.
Why attend a food exhibition?
A food exhibition is a great way to network with potential suppliers, manufacturers and other industry professionals. It's also an opportunity to see the latest products and trends in the food industry, and learn about new technology and innovations. Attendees can also take advantage of educational seminars and workshops, which can help them improve their business skills.
How to find the right food exhibition for you
When it comes to food exhibitions, Saudi Arabia is home to some of the biggest and best in the world. With so many to choose from, how can you be sure you're picking the right one for you? Here are a few tips:

1. Do your research

Before committing to any exhibition, make sure you do your research. Read up on the event online, check out reviews, and see if it's a good fit for your business.

2. Consider your goals

What are you hoping to achieve by exhibiting at a food exhibition? Whether it's increasing brand awareness, meeting new contacts, or selling products, make sure the exhibition you choose aligns with your goals.

3. Consider the location

Saudi Arabia is a large country with many different regions. Make sure to pick an exhibition that's located in an area that makes sense for your business. For example, if you're based in Jeddah, it might not make sense to exhibit at an event in Riyadh.

4. Compare costs

Exhibiting at a food exhibition can be costly, so make sure to compare the costs of different events before making your decision. Factor in things like booth space rental, travel expenses, and marketing materials costs.
Tips for attending a food exhibition
If you're attending a food exhibition in Saudi Arabia, there are a few things to keep in mind. Here are some tips:
Dress conservatively. This means covering your arms and legs, and avoiding low-cut tops.
Be respectful of local customs and traditions. For example, avoid eating in public during the holy month of Ramadan.
Know your limits when it comes to alcohol consumption. In Saudi Arabia, it's illegal to drink alcohol in public.
Be aware of the prices of food and drinks before you purchase anything. Exhibition hall prices can be higher than average.
Finally, enjoy yourself! Food exhibitions are a great way to try new foods and meet new people. Get More Post Visit.