Handyman Services in Abu Dhabi: Enhance Your Home with Top-Quality Repairs
Whether you're a homeowner or a business owner in Abu Dhabi, maintaining and improving your property is essential. From fixing a leaky faucet to giving your walls a fresh coat of paint, a skilled handyman can make your life easier and your space more inviting. If you're looking for reliable handyman services in Abu Dhabi, we have you covered. Our experienced team offers a wide range of services, including expert painting services in Dubai. Read on to discover how our professional handyman in Dubai services can transform your property.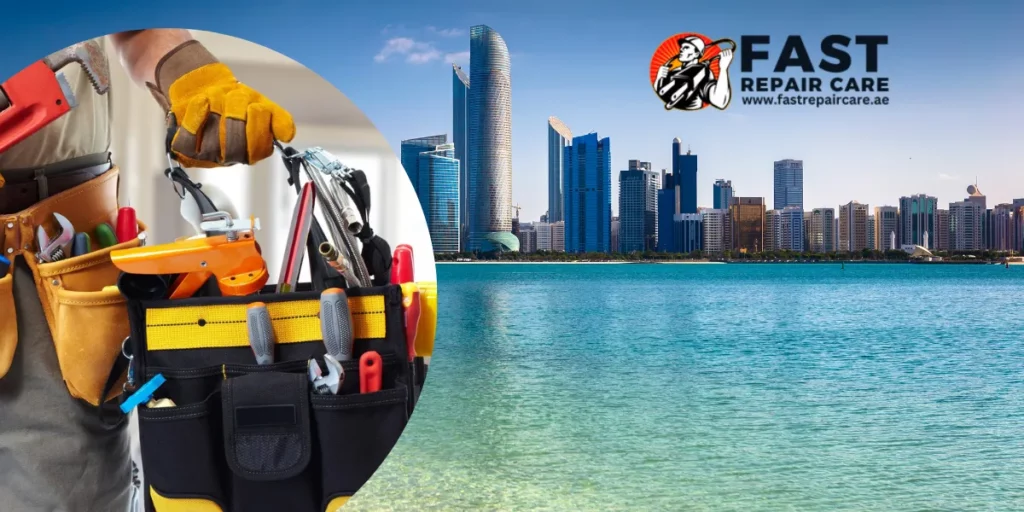 Why Choose Our Handyman Services in Abu Dhabi?
Versatile Expertise for All Your Repairs
Our team of handymen is highly skilled in various trades, making them your one-stop solution for all repair and maintenance needs. Whether it's plumbing, electrical, carpentry, or painting services in Dubai, we have specialists with extensive experience in each field. No job is too big or too small for us. From minor fixes to major renovations, we handle each project with the utmost care and precision.
Trusted Professionals at Your Service
We understand the importance of having trustworthy individuals working in your home or office. That's why we thoroughly vet and train our handyman team to ensure they have the right expertise and a customer-focused approach. Our professionals are punctual, courteous, and respectful of your space. Rest assured, your property is in safe hands with our reliable and skilled team. if you want washing machine in dubai click here.
Our Comprehensive Handyman Services
Plumbing Repairs and Installations
Leaky faucets, clogged drains, or running toilets can be annoying and wasteful. Our skilled plumbers can quickly diagnose and fix any plumbing issues, ensuring your water systems are functioning efficiently.
Electrical Services
Faulty wiring or electrical malfunctions can pose serious risks. Our certified electricians can handle everything from fixing switches and outlets to complete electrical installations, providing you with peace of mind.
Carpentry and Furniture Assembly
Enhance the aesthetics and functionality of your property with our carpentry services. From repairing furniture to custom-built shelving, we bring skilled craftsmanship to every project.
Painting Services in Dubai
Give your property a fresh look with our top-quality painting services. Whether it's a single room or the entire property, our expert painters use the best techniques and materials to deliver outstanding results.
General Repairs and Maintenance
Have a list of odd jobs piling up? Let our handymen take care of them efficiently. From changing lightbulbs to fixing broken doorknobs, we handle all general repairs to keep your property in top shape.
Customer Satisfaction is Our Priority
At Handyman Abu Dhabi, we prioritize customer satisfaction above all else. Our goal is to provide you with exceptional services that exceed your expectations. From the moment you contact us to the completion of the project, we ensure clear communication and transparent pricing. Our commitment to quality and reliability has earned us a loyal customer base in Abu Dhabi.
Get in Touch Today
Ready to experience the convenience of professional handyman services? Contact us today to discuss your requirements and get a free quote. Trust our skilled handymen to enhance your property and make it a better place for you and your loved ones.