Are you expecting a little bundle of joy but also dreaming of starting your own business? Well, why not do both? Starting a business while pregnant in Dubai may seem daunting at first, but it's definitely not impossible. In fact, with the right mindset and approach, you can turn this exciting time into an opportunity to launch your entrepreneurial journey. So buckle up and get ready for some practical tips and advice on how to balance pregnancy and entrepreneurship in one of the world's most vibrant cities – Dubai!
Can I get maternity leave if I just started a job in UAE?
Yes, you may be eligible for maternity leave if you have just started a job in the UAE. However, the amount and duration of maternity leave that you are entitled to may vary depending on your employer and your contract of employment. You should check with your employer to find out their specific policies regarding maternity leave.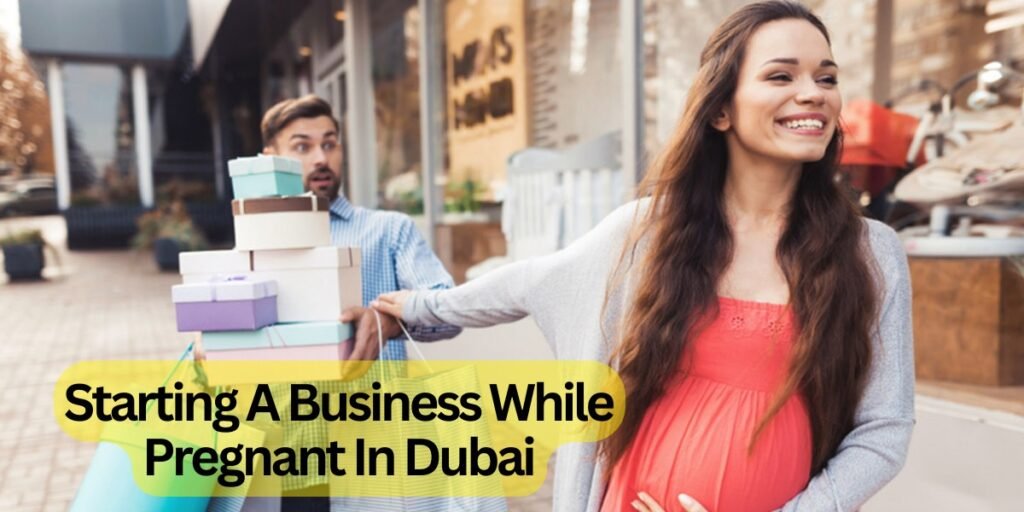 Can a company terminate a pregnant employee in UAE?
There are a few things to keep in mind if you are thinking about starting a business while pregnant in Dubai. First, it is important to understand the local laws and regulations regarding pregnancy and maternity leave. Second, you should make sure that your company has adequate health insurance coverage for you and your baby. Finally, you should be aware of your rights as a pregnant employee in Dubai.

The UAE labor law does not specifically prohibit employers from terminating pregnant employees. However, the law does protect pregnant women from discrimination and stipulates that employers must provide paid maternity leave for up to 90 days. Additionally, employers cannot terminate a pregnant woman's contract unless there is a valid reason unrelated to her pregnancy (e.g., performance issues). If an employer does terminate a pregnant employee's contract, the woman can file a claim with the Ministry of Human Resources and Emiratisation.
What to Expect When Starting a Business While Pregnant
Starting a business while pregnant can be a daunting task, but with the right support and planning, it can be a very rewarding experience. Here are some things to keep in mind when starting a business while pregnant:
The first and most important thing to do is to consult with your doctor and make sure that it is safe for you to start a business while pregnant. There are many pregnancy risks to consider, so it is important to get the green light from your healthcare provider before moving forward.
It is also important to develop a solid business plan. This will help you map out the steps you need to take to get your business up and running, as well as set realistic goals for yourself and your team.
Be prepared for some extra challenges when starting a business while pregnant. You may have less energy than usual, or you may need to take more breaks throughout the day. It is important to listen to your body and give yourself the time and space you need to stay healthy during this special time.
Finally, make sure you have a strong support system in place. Family and friends can be invaluable during this time, so lean on them for help and advice when needed.
How to Prepare for Starting a Business While Pregnant
As the saying goes, "The best time to plant a tree was 20 years ago. The second best time is now." The same can be said of starting a business. There's never a "perfect" time to start a business – there will always be some uncertainty and risk involved. But if you're pregnant and thinking about starting a business, there are some things you can do to increase your chances of success.

Do your research: Starting a business is a big decision, so make sure you've done your homework before taking the plunge. Research the market for your product or service, understand the competition, and develop a realistic business plan.
Get organized: Once you've decided to start a business, get organized and create a timeline for launching your company. Having a clear plan will help you stay on track and make the most of your limited time and energy during pregnancy.
Line-up support: Running a business is challenging, so it's important to have a supportive network in place. Ask your partner, family, and friends to pitch in where they can, whether it's watching your kids while you work or offering advice and moral support.
Take care of yourself: Pregnancy is an exciting but also stressful time, so make sure to take care of yourself both physically and emotionally. Get plenty of rest, eat healthy food, and exercise regularly to help reduce stress levels.
By following these tips, you'll be well on your way to starting a successful business while pregnant. Good luck!
Starting A Business While Pregnant In Dubai
Starting a business while pregnant in Dubai is certainly possible. There are legal guidelines you must follow, and a few additional considerations to keep in mind. With the right preparation and research, your pregnancy journey can be made easier with the support of family, friends, mentors, and other entrepreneurs. Having the right resources available can help you stay on top of your business tasks while taking care of yourself during this precious time. More Post Visit.