Dubai, known for its luxury and opulence, offers a wide range of housing options to suit every lifestyle. If you're specifically looking for a 3 BHK townhouse for sale in Dubai, you've come to the right place. In this article, we'll guide you through the process of finding your dream home in this magnificent city.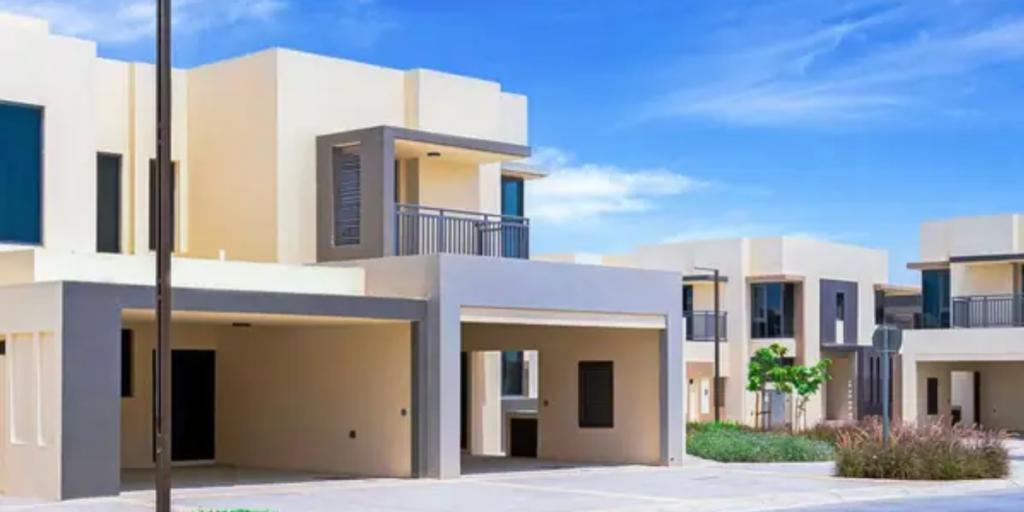 Why Choose a 3 BHK Townhouse in Dubai?
A 3 BHK townhouse in Dubai provides the perfect balance between space, comfort, and luxury. Whether you're a growing family or someone who appreciates the extra room for guests and hobbies, a townhouse offers the ideal living arrangement.
With three bedrooms, you have the flexibility to create a home office, a playroom for children, or a guest room. The additional space ensures that you can live comfortably and enjoy the privacy and convenience of a standalone property.
Exploring Dubai's Residential Communities
Dubai is renowned for its luxurious residential communities that offer a high standard of living. Before beginning your search for a 3 BHK townhouse, it's important to familiarize yourself with the different areas to find the one that suits your preferences.
Downtown Dubai
Downtown Dubai is a prestigious and vibrant neighborhood known for its iconic landmarks such as the Burj Khalifa and the Dubai Mall. It offers a cosmopolitan lifestyle with luxurious townhouses, world-class shopping, and an array of entertainment options.
Arabian Ranches
Arabian Ranches is a family-friendly community known for its picturesque landscapes and serene environment. It offers a wide range of amenities, including community parks, golf courses, and recreational facilities, making it an ideal choice for families seeking a tranquil lifestyle.
Palm Jumeirah
Palm Jumeirah is a man-made island known for its exclusive waterfront living. With stunning views of the Arabian Gulf, luxurious townhouses, and access to private beaches, this community offers a truly lavish lifestyle.
Starting Your Townhouse Search
Now that you have an idea of the different residential communities, it's time to start your search for a 3 BHK townhouse in Dubai. Here are some steps to help you find your dream home:
Determine Your Budget
Before beginning your search, establish a budget that suits your financial situation. Consider factors such as the purchase price, maintenance fees, and potential additional costs for renovations or upgrades.
Engage a Real Estate Agent
Working with a knowledgeable real estate agent who specializes in Dubai's property market can be immensely helpful. They will guide you through the process, provide expert advice, and help you find the townhouse that meets your specific requirements.
Explore Online Listings
Take advantage of online real estate platforms that list available townhouses in Dubai for sale. You can filter your search based on criteria such as location, price range, and amenities to narrow down your options and find the perfect home.
Visit Open Houses
Attending open houses gives you the opportunity to view townhouses firsthand. Take note of the layout, design, and quality of construction. Don't hesitate to ask questions to gain a better understanding of the property.
Making an Informed Decision
Once you've explored various townhouses and narrowed down your options, it's time to make an informed decision. Consider factors such as location, proximity to amenities, transportation options, and future development plans.
Additionally, evaluate the overall condition of the townhouse and any potential renovation or maintenance costs. Review the community rules and regulations to ensure they align with your lifestyle preferences.
Sealing the Deal
When you've found the perfect 3 BHK townhouse in Dubai, it's time to finalize the purchase. Work closely with your real estate agent to negotiate the best possible price and navigate the closing process.
It's crucial to conduct a thorough inspection of the townhouse before completing the transaction. Hire a professional home inspector to identify any potential issues and ensure that the property is in good condition.
Start Your Search Today
Dubai's luxurious lifestyle and thriving economy make it a highly desirable place to call home. Begin your search for a 3 BHK townhouse for sale in Dubai and take the first step toward finding your dream home in this extraordinary city.