Cheap Apartments for Sale in Dubai Marina: Affordable Homes
Dubai Marina is a popular residential area known for its luxurious waterfront living and vibrant lifestyle. While it is often associated with upscale properties, there are also options for those seeking affordable apartments for sale in Dubai Marina. In this article, we will guide you through the process of finding the perfect home without breaking the bank.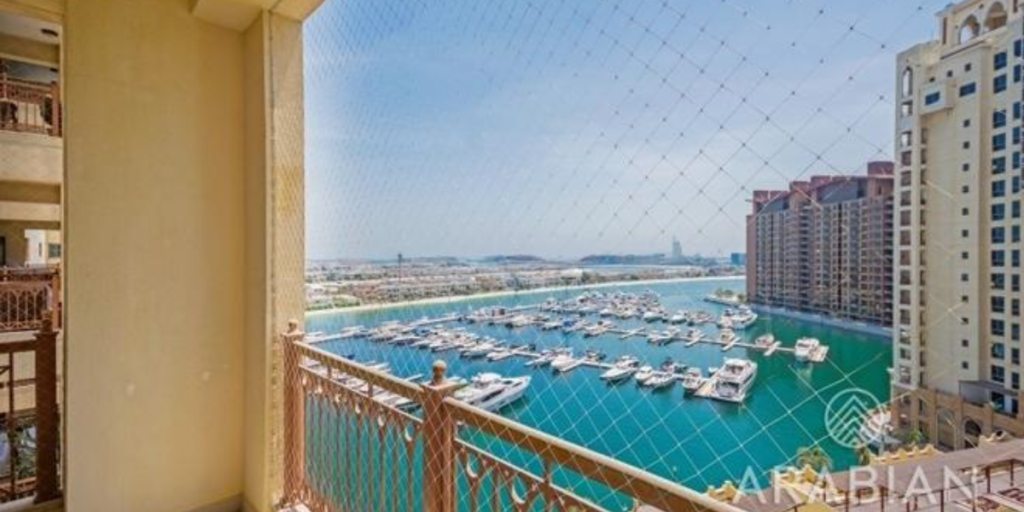 Why Choose Dubai Marina?
Dubai Marina is one of the most sought-after neighborhoods in Dubai, offering a unique blend of urban living, stunning waterfront views, and a wide range of amenities. Choosing to buy an apartment in Dubai Marina allows you to enjoy a vibrant community, excellent dining options, and proximity to popular attractions and entertainment venues.
Exploring Affordable Apartments in Dubai Marina
Despite its reputation for luxury, Dubai Marina offers affordable options for homebuyers looking for apartments that suit their budget. By considering a few key factors, you can find a cheap apartment for sale in Dubai Marina that meets your needs:
Location
While Dubai Marina is a highly desirable area, some sections may offer more affordable options than others. Consider exploring areas slightly away from the waterfront or towards the outskirts of the district, as they may have lower property prices.
Size and Layout
Apartments come in various sizes and layouts in Dubai Marina. By focusing on smaller or more compact units, you can often find more affordable options. Consider your space requirements and prioritize what is essential for your lifestyle.
Off-Plan Projects
Off-plan projects refer to properties that are still under construction or in the pre-launch phase. These properties often come at a more affordable price compared to ready-to-move-in apartments. However, it's crucial to research the developer's reputation and consider the potential risks associated with off-plan investments.
Benefits of Buying a Cheap Apartment in Dubai Marina
Choosing a cheap apartment for sale in Dubai Marina offers several advantages:
Affordability
Buying an affordable apartment allows you to enter the Dubai Marina property market at a lower price point, making it more accessible for first-time buyers or those with a limited budget.
Investment Potential
Dubai Marina is a prime location and has demonstrated strong capital appreciation over the years. Buying a cheap apartment gives you the opportunity to invest in a desirable area with potential for future value growth.
Lifestyle and Amenities
Living in Dubai Marina provides access to a wealth of amenities and recreational facilities, such as waterfront promenades, shopping malls, restaurants, and fitness centers. Despite opting for a cheaper apartment, you can still enjoy the lifestyle perks offered by the neighborhood.
Starting Your Apartment Search
When searching for cheap apartments for sale in Dubai Marina, consider the following steps:
Determine Your Budget
Define your budget and establish the maximum amount you can afford for your apartment purchase. Factor in additional costs such as maintenance fees, service charges, and registration fees.
Engage a Real Estate Agent
Partnering with a reliable real estate agent specializing in Dubai Marina properties can help you navigate the market and find suitable options within your budget. They can provide insights, negotiate on your behalf, and guide you through the buying process.
Explore Online Listings
Utilize online platforms and real estate websites that list apartments for sale in Dubai Marina. Customize your search based on price range, size, and other preferences to narrow down your options.
Visit Open Houses
Attending open houses allows you to get a feel for the apartment and its surroundings. Pay attention to the condition, layout, and amenities. Take notes and compare different options to make an informed decision.
Making the Right Choice
When choosing a cheap apartment in Dubai Marina, it's important to consider various factors:
Location and Accessibility
Assess the proximity of the apartment to transportation hubs, schools, healthcare facilities, and daily essentials such as supermarkets and pharmacies. Evaluate how convenient the location is for your daily commute and lifestyle needs.
Building Facilities and Maintenance
Consider the amenities and services provided by the building, such as swimming pools, gyms, parking spaces, and security. Also, factor in any maintenance fees associated with the apartment to ensure they align with your budget.
Future Growth Potential
Research ongoing and upcoming developments in Dubai Marina. Assess the potential impact on the value and desirability of the apartment you are considering. This can help you make an informed decision regarding long-term investment prospects.
Sealing the Deal
Once you've found the perfect cheap apartment in Dubai Marina, it's time to finalize the purchase. Work closely with your real estate agent and follow these steps:
Negotiation and Offer
Your agent will assist you in negotiating the price and terms of the purchase with the seller or developer. Submit a formal offer and negotiate until an agreement is reached that satisfies both parties.
Due Diligence and Documentation
Conduct a thorough inspection of the apartment to ensure there are no major issues or hidden costs. Review all legal documents and contracts carefully, seeking professional advice if needed, before signing the agreement.
Closing the Sale
Coordinate with all relevant parties, such as your agent, lawyer, and financial institutions, to complete the necessary paperwork and finalize the transaction. Pay the required fees, taxes, and registration costs to complete the purchase.
Start Your Search Today
Finding a cheap apartment for sale in Dubai Marina is possible with the right approach and guidance. Begin your search today and explore the available options that meet your budget and lifestyle requirements. With determination and expert assistance, you can find your ideal affordable home in this prestigious waterfront community.